Outdoor Furniture Staff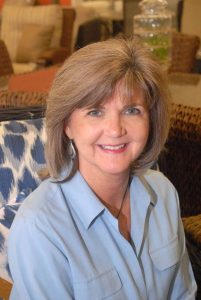 Sarah Marie "Sam" Cox
The daughter of founders Carrol and Jane Holshouser, "Sam" is Chief Executive Officer of Custom Outdoor Furniture & Restrapping,
With a BS in Marketing from the University of South Carolina, she started her career in Advertising Sales with Peterson Outdoor Advertising and WWAY-TV, then as Marketing Director of Inlet Square Mall at their Grand Opening in 1990.
Miss "Sam" joined the family business, then called Furniture Restrapping, in 1994, and handles all of the financial business, purchasing from vendors and preparing estimates for customers. She also follows through with contract / commercial sales until the customer has received their order.
Her hobbies include singing in the Chancel Choir and playing in the Handbell Choir at Belin Memorial United Methodist Church, boating and working out.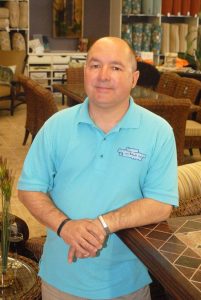 Gregg Holshouser
Gregg is Chief Operating Officer of Custom Outdoor Furniture & Restrapping and the son of founders Carrol and Jane Holshouser.
Gregg wears many hats for Custom Outdoor Furniture but his main focus is overseeing the restrapping and re-slinging workshop, and coordinating pick-ups and deliveries.  While he has been involved with Custom Outdoor Furniture most years since his Dad established it in 1979, Gregg has been working with the business full-time since 1999.
Gregg is a 1984 graduate of the University of South Carolina with a BS degree in Journalism, and has a background as a sports writer for daily newspapers including the Northwest Florida Daily News in Ft. Walton Beach, Fla. He continues his journalistic roots as the Outdoors Writer for The Sun News – the daily newspaper in the Myrtle Beach area.
Gregg's hobbies include fishing, boating, travel, walking/hiking, sightseeing and USC Gamecock athletics.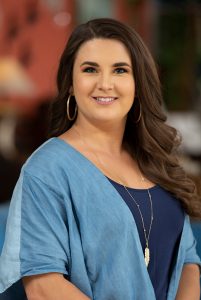 Oliva Cox
A graduate of USC, Olivia joined Custom Outdoor Furniture & Restrapping in 2018.  She enjoys time with her significant other, Dennis, and their dog Hank.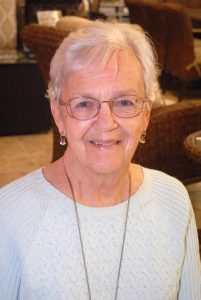 Jane N. Holshouser
Jane is a retired member of the Board of Directors for Custom Outdoor Furniture and Restrapping, and a founder of the business.
After receiving her B.S. degree in Business Administration from the University of South Carolina, Jane began teaching at USC Lancaster while completing her Masters degree in Business Education at Winthorp University.
Jane taught at USC Lancaster for twenty years, before retiring from teaching and joining her husband, Carrol in establishing Custom Outdoor Furniture & Restrapping in Garden City, South Carolina.
She retired from Custom Outdoor Furniture and Restrapping in 2009 after twenty five years of service but she can still be found at the store a great deal of time.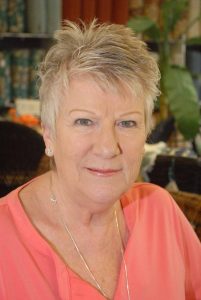 Happy Land
Happy is the Retail Sales Manager at Custom Outdoor Furniture. Happy has been with Custom Outdoor Furniture and Restrapping since 2012.
Happy has a combined 40+ years of experience in retail sales, independent sales and manufacturing in the casual furniture industry.  She is a current member of the Board of Directors of the International Casual Furnishings Association (ICFA) and past Board of Directors member of the Summer & Casual Furniture Manufacturers Association (SCFMA).
Happy loves to cook and spend time with her grandchildren who live in Seattle.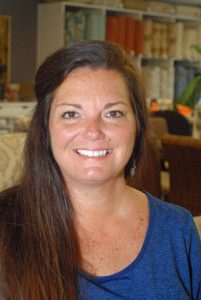 Debbie Melnikoff
Debbie is a Virginia native who happily relocated to the South Carolina coast in June of 2015. She brings over 35 years of retail management, merchandising and buying experience to Custom Outdoor Furniture. Debbie has two sons, Brady and Luke. She enjoys the beach and spending time with her friends and family.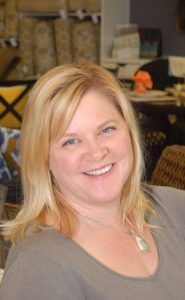 Becky Large
Director of Marketing, Becky moved to the area with her husband and two teenage boys from Riverton NJ in 2012.  She is also Executive Director of the Champion Autism Network, a non-profit that supports families with members on the autism spectrum.  Becky enjoys walks and relaxing on the beach with her family whenever time permits.